Does your Real Estate Agent's Gender Matter - Starbucks and Your Home
In many cities, including Oro Valley and Tucson, there are a few things about home sales that don't change. Whether buying or selling a house, it turns out some of the very best tips -- ones that can translate into big bucks – and (surprisingly) perhaps using a male agent will get you more money.
Best Month to Sell Your Home
* Thinking of selling? March is the most profitable month. According to Zillow.com, properties listed then sold faster and fetched 2 percent higher than average during the month of March.
Real Estate Agents and Gender - Does it matter?
* Your real estate agent's gender matters. Women tend to be more willing to negotiate a deal and will often close deals faster, research suggests, but for less money. Buyers and sellers take note: If you can hold out, men -- stubborn devils that they are – can often be better at getting the original asking price or getting buyers a better overall contract deal. (Need a great agent negotiator in Oro Valley?)
How Should You Update? New Roof vs. New Kitchen
* A new roof or a new kitchen? Which brings in more money – guaranteed? A new roof is a sure-fire way to boost a home's resale value. Forget kitchen remodeling. You could remodel your dream kitchen only to find out most buyers don't share your taste and by-pass your home. A roof is a roof, and most buyers will love the fact that large item is already updated. They are more willing to update inside.
Replacing an unsightly roof with a new one -- better for that all-important "curb appeal" -- was one of the very few projects singled out in Remodeling magazine's annual Cost vs. Value Report (2015).
In fact, (sellers, pay close attention to the psychology here) if your current roof really is bad, buyers will often be in the mindset to find numerous other things they dislike about your home.
What does Starbucks have to do with how much your home may be worth?
* The Starbucks Effect is real: Funny but true, according to Zillow, it was discovered that homes within a quarter mile of a Starbucks had appreciated 31 percent more over the last 17 years nationwide. It was 96 percent vs. 65 percent – quite a bump! (Get a FREE Starbucks card in Oro Valley - Win it here)
Selling your house faster in Oro Valley with expert negotiation.
Do you have a house to sell?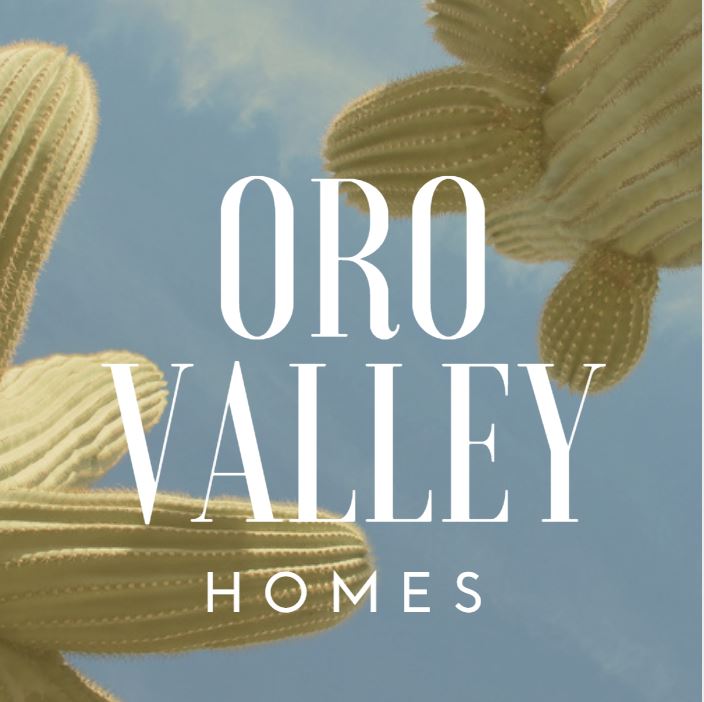 Tips for a Faster Home Sale
My Best Tips for Selling Your Home:
1. Boost curb appeal.
KEY INGREDIENT TO A QUICKER SALE!

Grab them from the outside. Most people interested your home will do a drive-by preview first, often deciding if it is even worth a look inside. Make sure your home is ready to lure in potential buyers with these tips:


· Power wash siding and walkways – clean away debris
· Hang easy-to-read house numbers – update them – it's quick and easy
· Plant blooming flowers and fresh greenery – always a good sign of happy life
· Mow lawn, and reseed or add fresh sod as needed – a tended yard = a tended house
· Wash front windows – dirty windows are a turn-off
· Repaint or stain the porch floor as needed – a weekend job can pay off big


2. Welcome visitors with an inviting front door area
Even if only a tiny area, create a "welcome home" feeling with a clean doormat, blooming potted plants and -- if you have the space -- one or two pieces of porch furniture.

Keep the lights on at night. Some buyers may choose to scope out the property at various times of day (a noise check) and in case potential buyers drive by, illuminating the front walk with solar lights is a nice extra touch, especially if you will be showing the house during the evening.


3. Sparkling clean is a must.
From shining floors and gleaming windows to clean counters and scrubbed grout, every surface should be gone over before listing your home for sale. This will help your home put its best foot forward. You may want to hire pros to do some of the really tough stuff, especially if you have a large house. Be ready to do the work or invest in professional and don't skip it as this step is key!


4. Clear away all clutter.
If you are serious about selling, all clutter must go. Period. It's not easy, and it may even require getting offsite storage (or a friend's garage) temporarily, but it is well worth the trouble. Buyers like a clean, cleared area and rooms where they can imagine their own furniture and belongings.


But it's my style!
Clear away your love of rock and roll and vintage rock memorabilia (or whatever it is you've got going on in your home). Although you love it, potentials buyers might not and for the sake of appealing to the most number of people, keep the space neutral. You may think it's boring, but it will sell your home faster.


5. Balance clean and lived-in.
Clearing clutter is one thing; removing all traces of human life is another. To make your home look homey and inviting, add a few well-placed touches like vases of cut flowers, a basket of fresh lemons on the kitchen counter or a couple of pots of flowers/plants.


6. The dining room is a room, too.
Often overlooked when decorating the home, this room can be a key seller for your home. Between dinners, a large dining table can look bare and uninviting, so styling can increase the appeal. A small series of vases with a few candles or a nice large bowl of fresh fruit make it look inviting.


7. Look down.
What do you think of your floors? At the bare minimum, give all floors a thorough cleaning (and steam clean carpets), but consider having wood floors refinished if needed. If you can get away with a few, well-placed area rugs, do so, but don't cover any large areas of concern. Buyers need to know what they are buying. This is how to sell your house fast.


8. Rearrange your furniture.
In the living room, symmetrical arrangements usually work well. Pull your furniture off the walls and use pairs (of sofas, chairs, lamps) to create an inviting conversation area.


9. Choose sophisticated neutral colors.
Purple walls may be your thing, but many buyers will quickly calculate how much work and money is going to be needed to repaint. Keep your home as neutral as possible. Some colors can work nicely. Rich midtone neutrals like mocha and "greige" create a sophisticated room.


10. Create a gender-neutral master bedroom.
Even if it means buying a new set of sheets and bedspread. Appeal to everyone with a clean, tailored master bedroom. Remove personal items and clutter. Hang a tasteful artwork or print and a fluffy blanket folded at the foot of the bed create a room buyers will want to own.


Need tips for selling your home in the Oro Valley real estate market? Call me at 520-870-5114 and I'll be happy to go over your home and what's need to sell it quickly for top price!
tips for selling your house
how to sell my house
selling houses
quick house sale